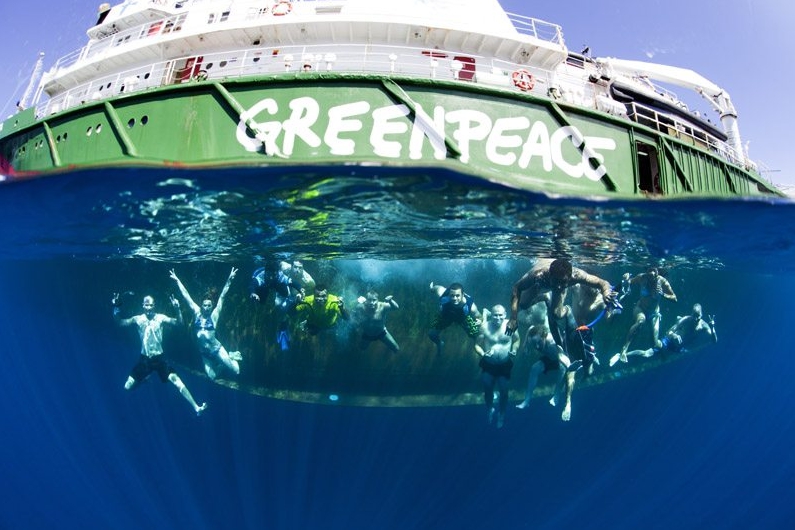 Another South Pacific Cruise for Greenpeace?
There are rumours that Esperenza, one of Greenpeace's blue water vessels is due for another tour in the South Pacific. The last one went badly, resulting in Greenpeace practicing piracy and perpetrating more falsehoods.
During their last tour Greenpeace seized a vessel in the Gulf of Papua, declared it contained illegal timber and that the vessel belonged to Rimbunan Hijau. Despite reporting by timber export monitor and verifier – SGS – that showed the claims were wrong on both scores, Greenpeace continued to publicize these falsehoods.
Last month, Greenpeace Australia Pacific heralded its South Pacific campaign as contributing to the passage of legislation by the EU that requires all purchases of timber to demonstrate they had established it was legally procured. As part of that campaign, Greenpeace took a PNG anti-forestry activist to London and scaled the Cabinet office to hang posters reading "Ban imports of illegal timber from PNG".
This was an inordinate response given PNG's exports to the UK. Estimates of the value of PNG timber exports to the UK that year were about USD8 million out of an export total of around USD120 million worldwide, most of which were easily demonstrable as legal.
Greenpeace that year reported that the Dutch Postal Lottery funded its Asia-Pacific forestry campaign. Forestry and Development wonders if the Dutch Postal Lottery is looking for a similar success this year.