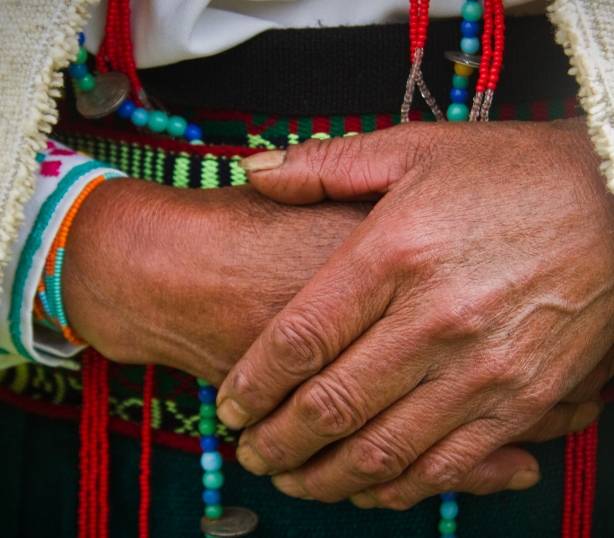 Unsung heroes of conservation: Indigenous people fight for forests
Each year, the global deforestation rate is equivalent to the land area of Portugal, resulting in the loss of numerous forest trees. Unfortunately, a significant portion of this deforestation occurs on Indigenous lands without their prior consent or knowledge. However, these communities are now advocating for change and actively resisting to safeguard their ancestral territories.
Indigenous communities are employing various strategies to combat deforestation and preserve their valuable forests. They are actively engaged in effective conservation practices, conducting regular forest patrols to prevent illegal activities, and in some cases, resorting to legal action against governments and developers. Their collective aim is to safeguard these rapidly vanishing forests for future generations.
Over the past few years, numerous Indigenous community leaders, including Nemonte Nenquimo of the Indigenous Waorani in Ecuador, have courageously confronted governments and influential corporations in defense of their ancestral territories and cultural heritage. In a landmark legal battle in 2019, Nenquimo, recognized as a UN 2020 Champion of the Earth, spearheaded a lawsuit that resulted in the prohibition of resource extraction across 500,000 acres of her ancestral lands. This triumph in the courtroom has sparked renewed optimism and inspiration among Indigenous communities worldwide.
Promoting and safeguarding the rights of Indigenous peoples and local communities is a key objective of the Kunming-Montreal Global Biodiversity Framework, a significant agreement signed in December 2022 that sets the course for global efforts to preserve nature until 2030. The United Nations Environment Programme (UNEP) also plays a crucial role in advocating for those who are actively engaged in defending forests and the environment as a whole.
"Conservationists and environmental human rights defenders are essential catalysts for change in the conservation, protection, and restoration of forests," stated Patricia Mbote, Director of UNEP's Law Division.
She further emphasized UNEP's commitment to supporting the promotion and protection of these defenders by advancing human rights obligations related to a clean, healthy, and sustainable environment.
The Indigenous people's advocacy for the protection of their rights to lands and territories is widely recognized as a crucial factor in the efforts to combat deforestation. Constantino Aucca Chutas, co-founder of the Association of Andean Ecosystems and the United Nations' 2022 Champion of the Earth, who himself has Indigenous Quechua heritage, emphasizes the significance of this endeavor. It is widely acknowledged that involving Indigenous communities in the conservation of forests plays a vital role in addressing deforestation effectively.
According to Constantino Aucca Chutas, Indigenous communities have a deep connection and respect for forests. They do not engage in large-scale clearing but rather selectively cut trees or branches, understanding the importance of maintaining the integrity of the forest ecosystem. These communities view the forest and its inhabitants as an integral part of their own family.
Indigenous peoples, often unrecognized for their invaluable contributions, play a vital role in conservation efforts. With a population of approximately 476 million worldwide, they collectively own, manage, or inhabit a quarter of the Earth's land, which is home to 80% of the planet's biodiversity. Their stewardship is instrumental in preserving the natural balance and richness of these areas.
Nevertheless, the rights of Indigenous peoples and the integrity of forest ecosystems are threatened by extractive activities like extensive logging, industrial farming, and mining. These practices jeopardize both the well-being of Indigenous communities and the crucial balance of forest ecosystems.
Indigenous communities are engaged in a broader struggle beyond safeguarding their roles as custodians of these ecosystems, as they also advocate for fair and equitable sharing of the benefits derived from the genetic resources found within their ancestral forests. They seek to ensure that the exploitation of these resources leads to just outcomes that respect their rights and enable them to reap the rewards of their traditional knowledge and sustainable practices.
Genetic resources encompass the genetic material found in plants, animals, and microorganisms, which is utilized in the development of valuable medicines, agricultural crops, cosmetics, and various other products.
Within the Global Biodiversity Framework, a key objective is to ensure fair and equitable access to these genetic resources and the sharing of associated benefits. This acknowledges that alongside the imperative of sustainable utilization of nature, it is crucial for communities to receive their rightful share of benefits derived from resources originating from their lands. This approach emphasizes the importance of respecting the rights and contributions of local communities in the utilization and commercialization of genetic resources.
Forests possess immense value for both humanity and the planet. They serve as a source of sustenance and income for 1.6 billion individuals, while also providing habitats for a majority of the world's terrestrial animal, plant, and insect species. Moreover, forests actively participate in the water cycle by regulating and recycling water, ensuring consistent and healthy levels of moisture and precipitation.
In addition to their ecological significance, forests play a crucial role in addressing the climate crisis. Through their remarkable ability to absorb and store carbon dioxide from the atmosphere, they contribute to mitigating the impacts of greenhouse gas emissions and help in offsetting the adverse effects of climate change. Forests serve as vital allies in our collective efforts to combat global warming and preserve a sustainable future.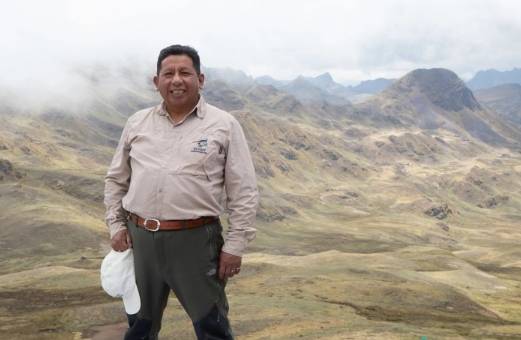 Nevertheless, the alarming reality persists that 12 million hectares of forests are lost each year due to widespread deforestation, predominantly driven by the production of agricultural commodities like palm oil, beef, soy, timber, and pulp and paper. To reverse this detrimental trend, it is crucial to disassociate commodity production from deforestation.
A significant obstacle in achieving this decoupling has been the lack of adequate financing for sustainable farming practices, nature-based solutions, and conservation efforts. Securing sufficient financial resources is vital for implementing and supporting initiatives that prioritize environmentally friendly and sustainable approaches to agriculture and land use. By addressing this financing gap, we can make substantial progress in safeguarding our forests and preserving the health of our planet.
To enable Indigenous peoples to effectively carry out their crucial role as guardians of forests, it is essential to provide them with increased access to finance that aligns with the significant contribution they make in preventing deforestation and addressing the climate and nature crises.
The State of Finance for Nature 2022 report by UNEP reveals that the current annual finance allocated to nature-based solutions amounts to US$154 billion. However, this falls short of the required amount, as an estimated US$384 billion per year is needed by 2025 to meet targets related to climate change, biodiversity, and land degradation.
Closing this finance gap is imperative to ensure that Indigenous communities have the necessary resources to implement effective conservation measures, support sustainable land management practices, and address the pressing environmental challenges we face. It is a crucial step towards safeguarding our forests and achieving our global sustainability goals.
According to Chutas, meaningful conservation and restoration of forests require a minimum of five years. However, most conservation projects receive funding for only one or two years, which is not realistic for achieving long-term goals.
Chutas emphasizes that forests hold immense value not only as ecosystems but also as the ancestral homes of millions of Indigenous people worldwide. He has a message for those who seek to collaborate with Indigenous communities in the protection and restoration of forests.
"To truly understand and respect forests, we must work hand in hand with Indigenous communities," he states. "My success in collaborating with Indigenous communities for restoration is rooted in my respect for them, my willingness to engage in dialogue, my commitment to listening, and my eagerness to learn from their wisdom."
Recognizing the importance of Indigenous knowledge and expertise is crucial in fostering effective partnerships that honor the deep connection between Indigenous communities and forests. By acknowledging their role as custodians and valuing their perspectives, we can pave the way for sustainable and inclusive approaches to forest conservation and restoration.
The UN Decade on Ecosystem Restoration 2021-2030 serves as a powerful call to action, urging the protection and revitalization of ecosystems worldwide for the betterment of both people and nature. Its primary objective is to halt the degradation of ecosystems and facilitate their restoration in alignment with global goals. The proclamation of the UN Decade by the United Nations General Assembly has positioned the United Nations Environment Programme and the Food and Agriculture Organization of the United Nations as leaders in this endeavor.
By fostering a robust and inclusive global movement, the UN Decade aims to amplify restoration efforts and steer the world towards a sustainable future. With the participation of over 100 organizations, ranging from influential global institutions to dedicated implementers working on the ground, the initiative is set to generate political momentum for restoration while facilitating the implementation of numerous grassroots initiatives.
Through this concerted effort, the UN Decade on Ecosystem Restoration seeks to mobilize collective action, foster collaboration, and harness the collective wisdom of diverse stakeholders. By leveraging the expertise and resources of various actors, the Decade aims to create a transformative impact on the ground, ensuring the revival and preservation of crucial ecosystems for generations to come.