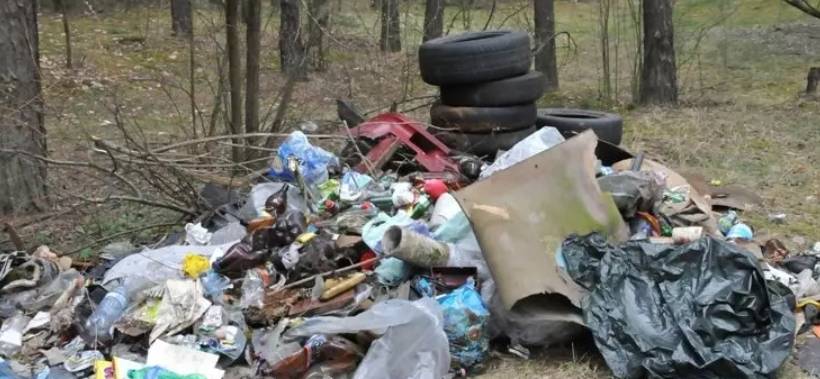 Latvians turn forests into dumps
Over the past year, Latvian forests have again become like local dumps. If for 8 months of last year 588 tons of waste were collected, then this year – already over a thousand tons.
Today, the company Rīgas meži, in cooperation with the State Environmental Service, announced the launch of a social campaign, the purpose of which is to once again urge the people of Latvia to treat nature more carefully, informs lz.lv.
In 8 months of this year, Rīgas meži has more than doubled its expenses related to the disposal of waste collected in the forests compared to last year: last year it cost about 49 thousand euros, this year – almost 109 thousand. The reason is simple: Latvians still secretly take their rubbish to the forest instead of disposing of waste properly and civilly.
Elita Baklane-Ansberga, Director General of the State Environmental Service, said that, unfortunately, pollution of forests, meadows with household and other garbage is typical for the whole of Latvia: "But in Riga and its environs, we receive the most messages on the VIDES SOS application. The second place after Riga is occupied by Ropazi district, followed by Ogre, Kekava and Jurmala. The sad list also includes Tukums and Salaspils."
The problem is exacerbated in places where there are garden plots, but the hands of local governments have not yet got around to control whether agreements on garbage collection have been concluded, and most importantly, whether they are observed. Unfortunately, in many people the tradition is still strong – everything that is not needed is taken away to the forest. This is how spontaneous dumps are formed, which not only pollute, but sometimes poison the soil, plants and animals.
The heads of the forestry department of Rīgas meži Uldis Gaiss said that Rīgas meži annually spends huge amounts of money on waste and garbage collection.
"This year, compared to last year, this figure has more than doubled. If we compare, the funds to take out at least this pile that we have collected today would be enough to plant one and a half hectares of forest with young pines, or to equip two well-maintained picnic areas.
Approximately 60 percent of the contents of spontaneous landfills in the forests are household waste: bottles, sausage packaging, juice boxes, and so on. All this could well be sorted and handed over. Is free! To do this, you just need to conclude an agreement, and a special container will appear near your garden. A little time, however, will have to be spent on sorting – but you won't have to carry or drag a bag of garbage into the forest, and somewhere secretly, like a thief, dump it.
Anita Skudra, Chairman of the Board of Rīgas meži: "As part of this campaign, we will inform residents how to use the VIDES SOS application to report on the places where spontaneous dumps have formed, fix them, and our employees will come and clean up. And in parallel, we want to once again call on all the guests of the Latvian forests: what you bring, then take it with you. After all, sorting is much easier than polluting the forest."